The Philippines: New SEAG Champion!
Sunday, December 04, 2005 at 11:57 PM

Mabuhay ang Pilipinas!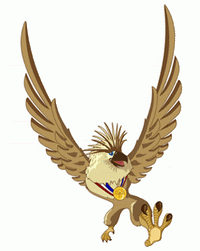 The Philippines has won the overall championship of the
2005 SEA Games
, bagging 114 gold medals after the second-to-the-last day of competitions! We only needed 106 gold medals to bag the championship, and we've exceeded that by 8 -- a shining testament to the skill and excellence of our athletes.
Sunday, December 4 was touted as the "D-Day" of the Games, as 100 gold medals were at stake. Prior to Sunday, the Philippines had 91 gold medals in the bag, and -- according to experts -- were 15 shy of the overall championship. Now, as we move on to the final day of competitions, Team Philippines is assured of its
first SEAG championship
, by virtue of its insurmountable lead. (Second running Thailand has 86 gold medals, and only around eight gold medals are up for grabs tomorrow.)
The Games' Closing Ceremonies will begin at 5:30 PM, at the Manila's Quirino Grandstand. Without doubt, the host nation will be throwing a big party to celebrate the Games' spirit of "One Heritage, One Southeast Asia", as well as the Philippines' epic triumph.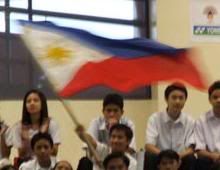 In these times of crisis and uncertainty, our athletes have given us hope and pride in the nation and our race. These men and women have given their blood, sweat, and tears for this historic triumph.
Sa mga atletang Pinoy ng 2005 SEA Games -- Maraming maraming salamat, mabuhay kayo!




Postscript
. As a side note, the Thai Prime Minister's insinuations of cheating by the hosts should now be laid to rest, seeing that even Filipino athletes were seemingly bamboozled of their gold medals in Saturday's boxing finals. The fans in attendance were so infuriated by the goings-on that they began throwing coins and plastic bottles onto the ring. Undoubtedly, each country had and has its own protests, but the Thai PM's childish remarks are way off the courtesy chart. Anyway, all's well that ends well.